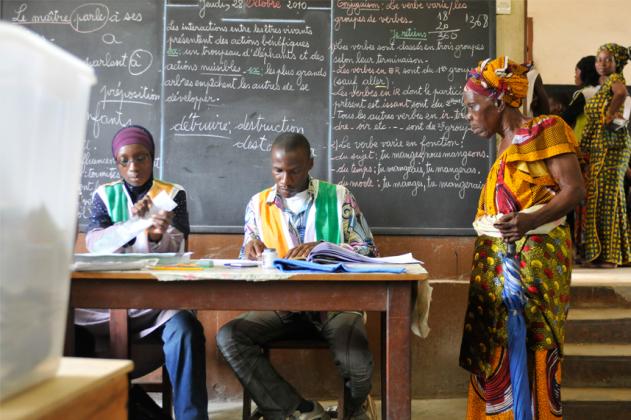 Elections in Guinea: 2015 Presidential Elections
On October 11, citizens of Guinea will head to the polls to vote in their country's second democratic presidential election. Guinea's Constitutional Court has announced that eight candidates will vie for the presidency. In the country's first democratic presidential election in 2010, 24 candidates competed.
Among the eight candidates, which include incumbent President Alpha Conde, there is a mixture of veterans of the political scene and several first-time candidates. Campaigning began on September 10 and will finish two days before the vote on October 9.
To help you understand this important electoral process, the International Foundation for Electoral Systems (IFES) provides Frequently Asked Questions (FAQs) on Elections in Guinea: 2015 Presidential Elections. IFES FAQs include:
Who are citizens voting for on Election Day?
Are there reserved seats for women? What is the gender balance within the candidate list?
What is the election management body? What are its powers?
How will Election Day security be ensured?
Learn more about IFES' program in Guinea.