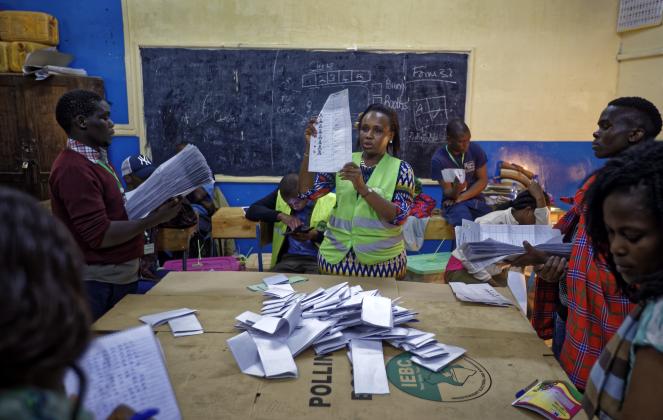 Elections in Kenya: 2017 Rerun Presidential Elections
On October 26, Kenyan voters will return to the polls for rerun presidential elections. On August 11, the Independent Boundaries and Electoral Commission (IEBC) of Kenya announced official results for the August 8 presidential elections. The results of this election, as declared by the IEBC, showed incumbent president Uhuru Kenyatta re-elected with 54.3 percent of the vote, ahead of opposition leader Raila Odinga with 44.7 percent.

Odinga filed a petition with the Supreme Court of Kenya contesting these results on a number of grounds. On September 1, the Supreme Court of Kenya issued a decision annulling the original presidential results on the grounds of what it identified as a number of "irregularities and illegalities" – the first time in Africa in which a court nullified the re-election of an incumbent president.
Ahead of the presidential election rerun, the IEBC faces a continued polarized political environment. The Supreme Court ordered the IEBC to conduct a fresh election within 60 days of the September 1 ruling. The IEBC scheduled the rerun poll for October 17, but later postponed the date to October 26 to allow additional time for procedural improvements.

To help you understand this important electoral process, the International Foundation for Electoral Systems (IFES) provides Frequently Asked Questions (FAQs) on Elections in Kenya: 2017 Rerun Presidential Elections. IFES FAQs include:
Why is Kenya holding a second presidential election?
What challenges does the IEBC face in organizing the rerun election?
Who is eligible to run as a candidate in this election?
Who will monitor the October 2017 rerun presidential election?