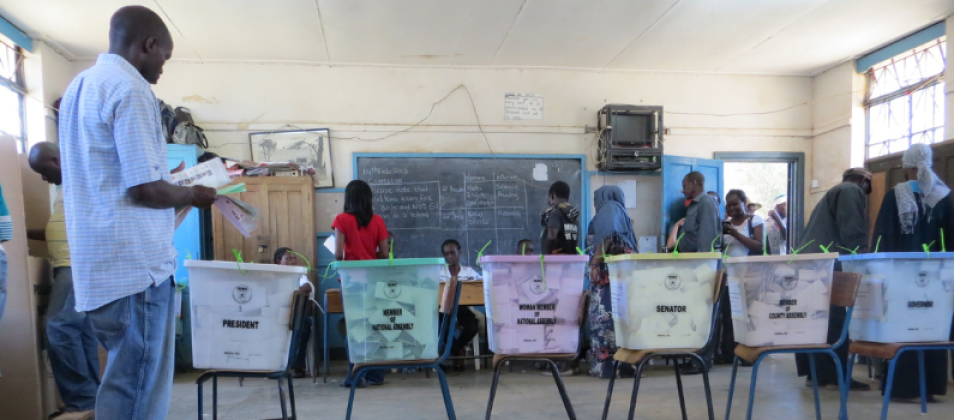 Elections in Kenya: 2022 General Elections
On Aug. 9, 2022, Kenyan voters will elect the president and deputy president, county governors and running mates, members of the Senate, representatives of the National Assembly (including women county representatives) and members of County Assemblies. This year, voting will be held across an estimated 46,232 polling stations.
Kenya is a multi-party democracy and presidential system, as established by the 2010 Constitution. This election will be the country's sixth set of general elections since the end of the one-party state in 1991 and the third set of general elections under the 2010 Constitution. In the last electoral cycle of 2017, the Supreme Court cancelled the presidential elections and ordered new elections to take place within 30 days.
To help you understand this important electoral process, the International Foundation for Electoral Systems (IFES) provides Frequently Asked Questions (FAQs) on Elections in Kenya: 2022 General Elections. IFES FAQs include:
Why are these elections important?
What is the electoral system?
How is the election management body protecting the elections and voters from COVID-19?
How will election disputes be adjudicated?
Disclaimer: The edition released on July 18, 2022 stated there are 17 seats reserved for women; this was an error. There are 16 seats reserved for women (FAQ corrected July 21, 2022).
Learn more about IFES' programs in Kenya and follow @IFESAfrica on Twitter.
Additionally, visit IFES' Election Guide for the most comprehensive and timely verified election information available online.
Published July 18, 2022.