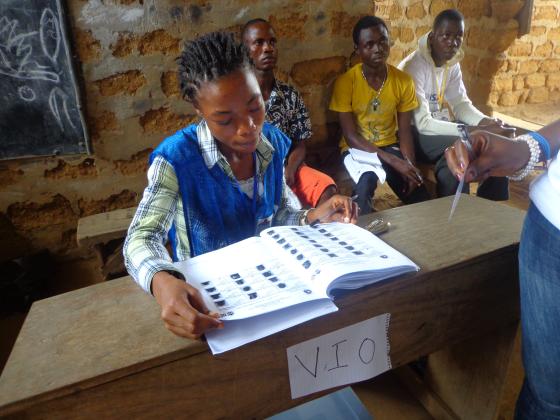 Elections in Liberia: 2017 General Elections
On October 10, Liberians will vote for president and vice president, as well as all 73 seats in the House of Representatives. Twenty candidates will vie for the presidency and 980 will compete for the House seats.
The October 2017 general elections represent the first peaceful political transfer between democratically elected governments since 1944, including a potential change in the ruling party. In not seeking a third term, which would have first required a constitutional amendment, President Ellen Johnson Sirleaf is ensuring that the return of democracy to Liberia is not temporary.  
To help you understand this important electoral process, the International Foundation for Electoral Systems (IFES) provides Frequently Asked Questions (FAQs) on Elections in Liberia: 2017 General Elections. IFES FAQs include:
Why are the October 10 elections in Liberia so important?
What challenges has the National Elections Commission faced in organizing these elections?
How will voters with disabilities cast their ballots?
How will election disputes be adjudicated?