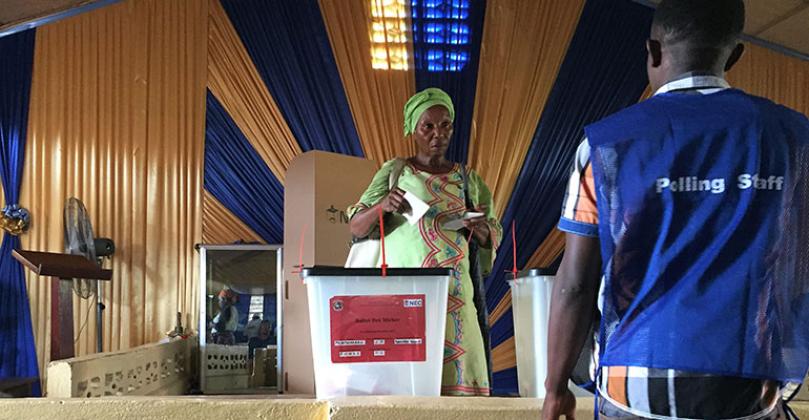 Photo Gallery: Liberians Take the Next Step for Their Democracy
On October 10, Liberians went to the polls to elect their next president and vice president and all 73 members of the House of Representatives. Although the election took place during the rainy season, the weather was uncharacteristically – and fortuitously – sunny. Polling stations opened at 8:00 a.m. and had long lines of voters – women and men of all ages – eagerly waiting to have a voice in how they are governed. The International Foundation for Electoral Systems (IFES) worked closely with the National Elections Commission in the lead up to the vote. Election Day was a peaceful and celebratory affair, with Liberians across the country braving the sweltering heat and lengthy queues.
Click here to view the gallery.