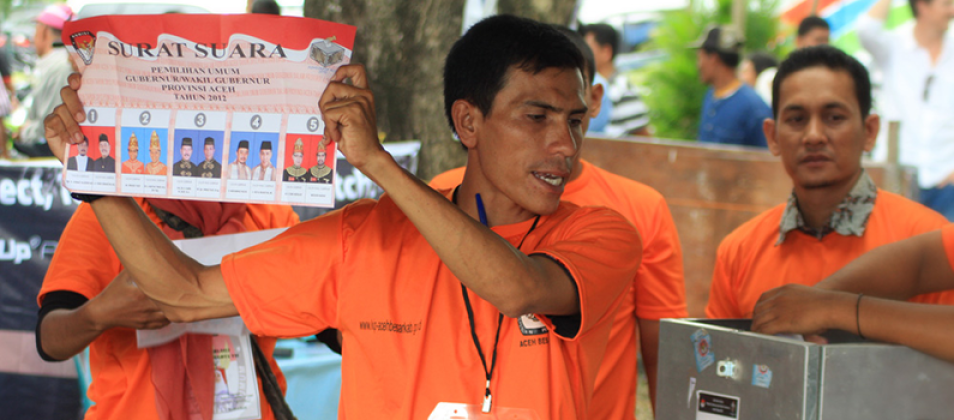 Elections in Indonesia: 2018 Regional Head Elections
On June 27, Indonesian citizens will head to the polls to vote for governors, mayors and/or regents across 31 provinces as part of the 2018 regional head elections.
Since the 2014 national election cycle, the General Election Commission has gradually implemented concurrent regional head elections across the country. The 2018 elections will be the third and largest round of these elections. Additionally, since several of Indonesia's most populous provinces will take part in these elections, many analysts view them as a testing ground for the upcoming 2019 general election.
To help you understand this important electoral process, the International Foundation for Electoral Systems (IFES) provides Frequently Asked Questions (FAQs) on Elections in Indonesia: 2018 Regional Head Elections. IFES FAQs include:
Which electoral system will be used in these elections?
Are there any provisions to support the participation of women and minorities?
What are the election management bodies? What are their powers?
What technology will be used?