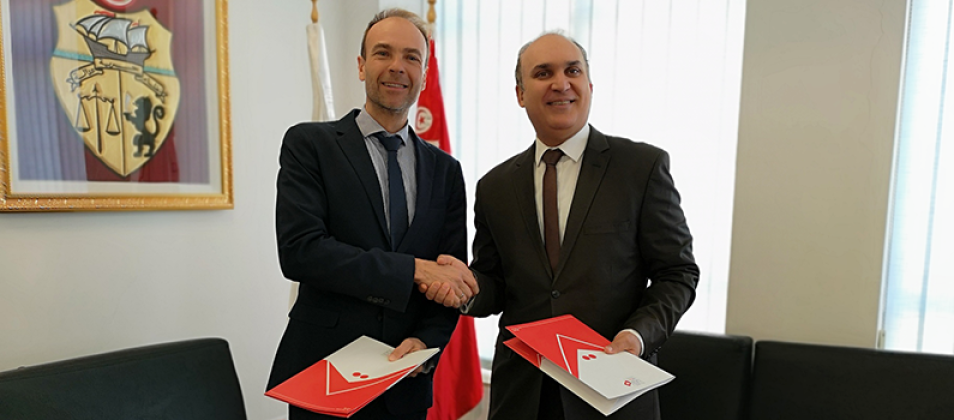 Memorandum of Understanding to Strengthen Tunisian Election Administration
On March 5, 2019, the International Foundation for Electoral Systems (IFES) and Tunisia's High Independent Authority for Elections (ISIE) signed a Memorandum of Understanding (MoU) in Tunis, Tunisia. The MoU seeks to consolidate the established cooperation between IFES and the ISIE, based on the respect of both organizations' independence and a mutual interest in credible and transparent elections in Tunisia.
IFES and the ISIE have been collaborating since the 2011 National Constituent Assembly elections, with IFES providing technical assistance to strengthen the transparent and professional administration of elections by building the ISIE's professional capacity and electoral knowledge during the historic 2014 parliamentary and presidential elections and the 2018 municipal elections. This MoU seeks to enhance this partnership ahead of the 2019 presidential and parliamentary elections and deepen the confidence shared by the two organizations. To this end, the MoU defines areas for IFES' support, including in civic and voter education, training of electoral officials, campaign finance oversight and external communications, and sets the framework for future cooperation.
The signing ceremony was attended by ISIE President Nabil Baffoun and IFES Country Director for Tunisia Nicolas Kaczorowski.